Are you on the hunt for a new gas boiler and want to know which boiler installation company is the most reliable and maybe even which boiler installers are offering the most competitive prices?
It can be an incredibly confusing market to navigate when you consider all of the many different "boiler deals" floating around, as well as reviews and customer service feedback.
In this guide, we have compared some of the best boiler installers in the UK and by best we mean those companies with excellent feedback on third party review platforms like Trustpilot, as well as those that offer the best warranty periods, aftercare and support.
Did you know that you could save as much as £830 a year by upgrading your home with a new boiler?*
That includes the likes of gas boiler installation companies like Boiler Central, Boxt, Warmzilla, Heatable, and British Gas.
See local Energy Guide approved installers we recommend for your job:
All of these platforms now offer online boiler quotes, next day installation and are by far the most popular names in the British boiler industry.
But, how do they compare? How do they differ? And ultimately, who should you choose?
Energy Guide Approved New Boiler Installers
We have vetted and approved the following boiler installation companies based on our 10 point checklist detailed below (including reviews, warranty length, price, aftercare, fixed pricing and finance options).

Key details about Heatable new boilers:
New Boiler Warranty Period: 12 years (on selected boilers).
Gas Safe Boiler Installation included? Yes.
Boiler Finance options? 0% APR over 4 years⁴ (Buy now pay later).
Next day installation: Yes.
Instant quotes: Yes.
Fixed pricing? Yes.
Reviews: 7,900 5-star Trustpilot reviews.
Get Free Boiler Quote
---
Key details about BOXT's new boilers:
New Boiler Warranty Period: Up to 10 years.
Gas Safe Installation included? Yes.
Boiler Finance options? 0% APR over 2 years.
Customer reviews: 13,000 5-star Trustpilot reviews.
Next day boiler installation? Yes.
Fixed prices? Yes.
Price range? New boilers from £1,675.
Get Free Boiler Quote
---
Key details about British Gas new boilers:
New Boiler Warranty: 5 years.
Boiler Installation included? Yes.
Boiler Finance options? 0% APR over 5 years***
Multiple payment options available.
Get Free Boiler Quote
---
Best Boiler Installers/Companies Compared
When you are comparing any type of boiler installation company, these are the factors that you should bear in mind:
Do they offer a fixed price? This means that the initial quote won't change once agreed.
What warranty length do they offer? Ideally, the boiler warranty should be as long as possible, ideally 10 years.
Do they offer boiler cover?
Do they offer a workmanship warranty?
Are the boiler installers qualified?
What is their customer service like?
Do they offer next day installation?
Do they have good reviews?
What boiler brands do they offer?
Are their boilers hydrogen ready?
Do they offer installation of radiators and water tanks?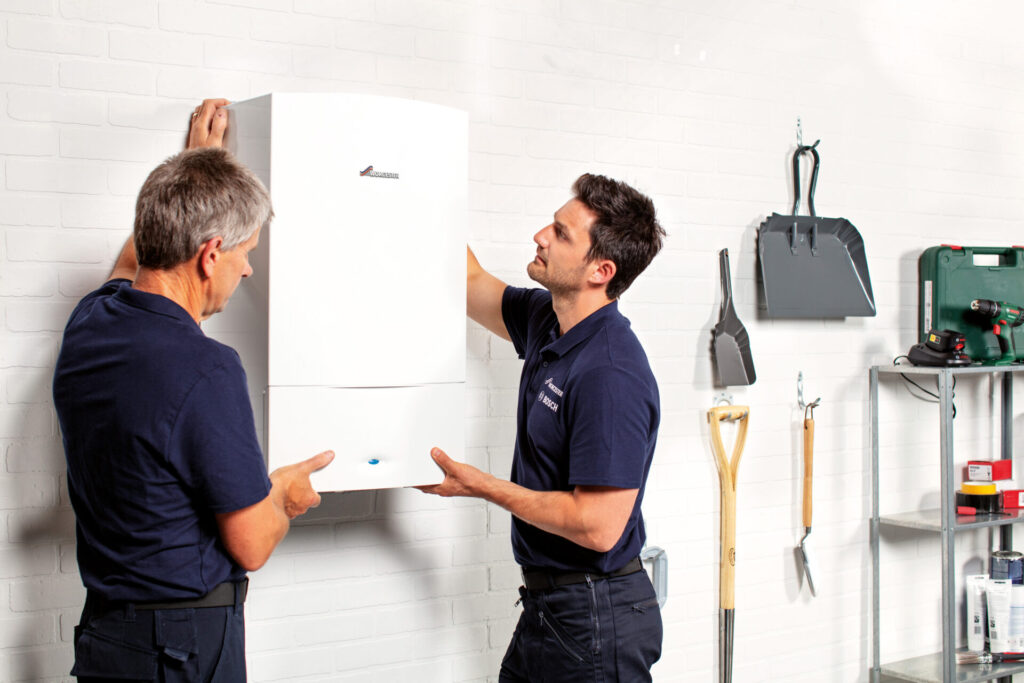 We've listed all of the above questions to give you an idea of the things we considered when assessing some of the most popular boiler installation companies in the UK.
In reality, most of the companies are offering pretty much the same, but there are some key differences, as follows:
Which boiler installers offer a fixed price?
Whether the boiler installation company offers a fixed price or not is an important consideration.
A fixed price boiler quote means that the price won't change from the date it was given.
This is a major advantage compared to typical boiler companies that often change the initial quote if they turn up to your property and decide that there's more work or materials required than they realised.
The good news is that most of the popular boiler installers offer a fixed priced promise, including Boxt, Heatable, Boiler Central, Warmzilla and British Gas.
See local Energy Guide approved installers we recommend for your job:
Just remember that this is usually on the condition that you do provide 100% transparency at the time of the quote e.g. providing representation photos of your current boiler etc.
This isn't typically an issue as they do ask you to provide answers to a whole host of questions, but it is something to bear in mind.
Wondering which boiler manufacturers performed best? Check out our best boiler brands guide for the full rundown.
If you are trying to determine who the best boiler installation company is, check out our full reviews of some of the most popular gas boiler replacement companies here:
iHeat Review.
Eon Review.
Heatable Review.
New Boilers with the best warranty periods
As mentioned, you want the warranty to be as long as possible, since this will mean that you are protected from paying for repair costs and call out charges for as long as the warranty period is valid.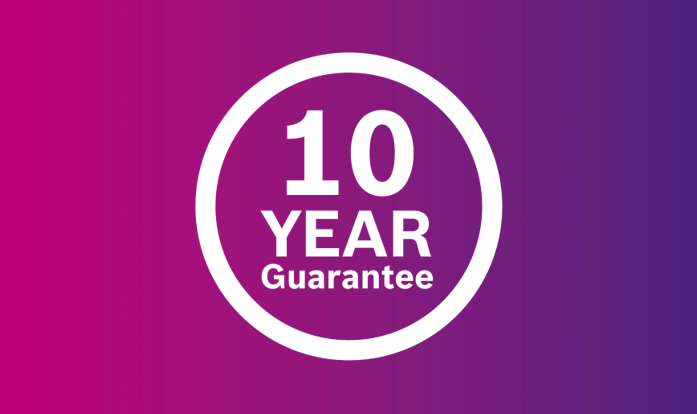 Warranty length is also a sign of boiler quality, just remember that there are conditions of cover, which includes an annual boiler service and registering your boiler with 30 days of installation.
Most of the gas boiler installation platforms you are familiar with offer their boilers with a 10 years manufacturers warranty, while some offer 12 years, with the additional 2 years being provided by themselves.
Just be weary of these additional coverage periods offered by the boiler platforms and not the manufacturer's, as some people have concerns about the longevity of the boiler companies vs the manufacturers.
Do all boiler installers offer boiler cover?
Not all boiler installers do offer boiler cover, which isn't a big issue, since you can easily take out a separate insurance package with a third party provider.
The boiler installation companies that do offer both boiler installation and boiler cover includes British Gas, Boxt and Boiler Central.
Bear in mind that boiler cover itself is disputed as being worth it from a financial perspective, so the real question is, does it even matter?
For example, the UK's consumer organisation Which? found that boiler cover is less cost-effective than simply paying for the repairs as they occur.
Best boiler installation companies offer a workmanship warranty
One of the biggest advantages of using an online boiler platform with a reputation to maintain is that they really care about customer reviews and feedback.
That's why the majority offer a workmanship warranty for at least 12 months.
A workmanship warranty means that if you do experience any issues with your new boiler within the first year e.g. a leak, they will come and fix it free of charge (to avoid those negative reviews).
When comparing all of the biggest gas boiler installers in the UK market, we found all provided a workmanship warranty (as of October 2022).
Did you know the efficiency of your boiler can impact the amount of energy it uses and ultimately impact your heating bill costs? Check out our guide to the best condensing boilers if you are interested to find out more.
You may also find our review of the best eco-friendly boilers of interest.
Are the boiler installers qualified?
We hope so! And according to our checks they all are.
As you may or may not know, in order to install or repair a gas boiler in the UK, the engineer must be registered with the Gas Safe register.
All online boiler platforms provide registration details e.g. a gas safe number, but you can always ask for this on the day of install for your peace of mind.
See local Energy Guide approved installers we recommend for your job:
Just ask to see their Gas Safe ID card. Every Gas Safe installer holds one of these cards and you should look out for:
The photo of the engineer.
The expiry date.
A licence number (should be 7 digits long).
A security hologram.
Name of their employer.
The gas appliances they're qualified to work on (make sure it says gas boiler).
Did you know that not only boiler models are wall-hung either, check out our complete guide on floor standing boilers here.
We also covered the boiler brands to avoid and the most reliable boilers currently available.
Learn all about the different types of boilers, including condensing boilers, LPG boilers, oil boilers, Opentherm boilers and calculating boiler size in our guide.
Gas boiler installation companies with the best customer reviews
One of the most reliable ways to gage the quality of the services offered by a boiler installation companies is to check their customer reviews, which is easy to do thanks to review platforms like Trust pilot.
As of march 2022, the boiler installer with the best overall trust pilot score was Boxt, who have over 10,000 reviews with an average score of 4.9 out of 5.
The other platforms also have pretty impressive average reviews, however, the industry leader has a surprisingly low score, indicating that it may be better to go with a newcomer when it concerns a new boiler.
Got a common boiler problem? Check out our quick fix guide on boiler lockout, boiler ignition faults, boiler PCB faults, faulty diverter valves and boiler timer issues.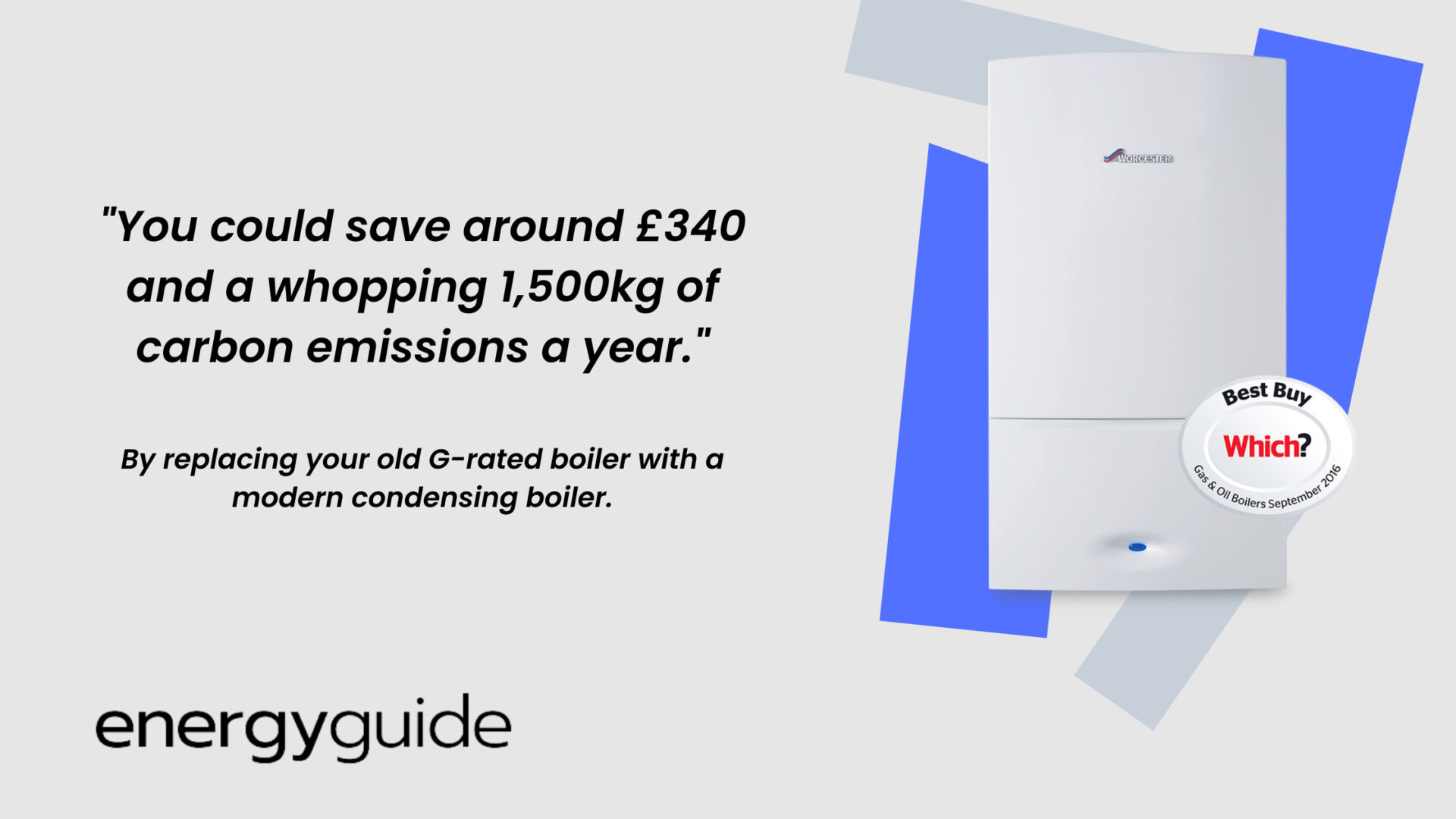 Do they offer next day installation?
Are you looking for a urgent boiler install? If so next day boiler installation is probably quite important.
Currently, all boiler installer platforms do advertise that they offer next day installation, but during our checks, we discovered the majority have very little availability for next day installs.
With that in mind, we would always advise booking your new boiler install well in advance.
What size boiler is right for your home? If you are thinking about a combi boiler, it is largely determined by the number of radiators in your home.
Check out our complete guide to new boiler installation here if you are wondering about the best type of boiler for your home.
How much may a new boiler cost? Are you considering converting from a conventional to a combi boiler? Use our boiler installation cost calculator to get an estimation.
Do they offer radiators and hot water storage cylinders?
Do you only need a new boiler replacement? Or do you need your complete central heating system replaced?
If so, this is where you may want to consider the provider you choose more carefully.
Not all boiler installation companies offer comprehensive options and some only offer new boilers.
BOXT and British Gas offer boilers, radiators and water storage tanks, so these are probably the best options if you need a complete central heating system replacement.
How much is a new boiler installation UK?
The cost of a new boiler depends on a variety of factors, which is not what most people want to hear but it is the reality.
Here are the various different factors that come into the consideration of any new boiler quote:
The type of boiler e.g. combi boiler, system or heat only.
The brand of the boiler.
The warranty length that comes with the boiler.
If you want the boiler moving to a new location in your property.
The location of the boiler e.g. in some cases scaffolding may be required, which can increase the price.
Any extras e.g. radiator's, pipework, a power flush or thermostats.
Whether it's an emergency call-out or not.
You can get a better idea of how much a new boiler for your home may cost using our boiler installation calculator.
New Boiler Installation FAQ
Here are some of the most common questions we receive regarding new boiler installations and replacements:
How much can you save with a new boiler?
This really depends on the age and condition of your current boiler, however, if you have an old G rated boiler and replace with a modern A rated boiler you could save as much as £340 each year.
Average cost of a new boiler UK
It's difficult to determine the average cost of a new boiler in the UK as there are so many variables to consider.
However, on average, the typical new combi boiler installation will cost between £1,500 and £2,000 depending on the brand, warranty and area you live in.
Check out our boiler brand price guides and comparisons:
How long does a new boiler take to install?
The average new boiler installation takes around a day to complete, however this is based on a like for like boiler replacement e.g. replacing a combi boiler with a new combi boiler in the same location.
If you have a more complicated install then it may take longer e.g. if you are moving the boiler location or are carrying out a boiler conversion e.g. converting from a system boiler to a combi.
Are there government grants for new boilers in the UK?
At present there are two main government boiler schemes available in the UK, these are the Energy Company Obligation Scheme (ECO) and the Boiler Upgrade Scheme (BUS).
The ECO scheme is only offered to those who meet the strict eligibility criteria, while the BUS offers £5,000 towards the cost of installing a biomass boiler only i.e. it can't be used for new gas boilers.
Who offers the best new combi boiler deals?
In all honesty, it all depends on what you are looking for i.e. in terms of the boiler brand, length of the warranty and whether the installation is a standard like for like swap vs a more complex install e.g. if you want to have your boiler moved.
Therefore, we always advise homeowners to consider and layout exactly what their wants are and to seek new boiler quotes from multiple different companies before making a final decision.
You can't really compare apples with oranges and the same goes with boiler installs, it's important to seek quotes for the same type of boiler install.
Wondering how much a new boiler costs? Check out our guide on options available if you need a new boiler but can't afford it, as well as boilers on finance and government boiler grants here.
New boiler scheme – what is it?
The boiler upgrade scheme (BUS) is a new government scheme operated by the UK government.
The BUS offers £5,000 towards the cost of installing a biomass boiler only i.e. it can't be used for new gas boilers.
New back boilers – who offers them?
Back boilers were outlawed in the UK several years ago, so it's not possible to have a new back boiler installed.
However, it is possible to have a back boiler replacement, in which case you will have to have your back boiler decommissioned and/or removed and replaced with an alternative, like a modern combi boiler.
Who offer the best boilers deals in the UK? Check out our review of online boiler installation companies, boiler brands and the best UK boilers that topped our list concerning new boilers in the current year.
Is it worth getting a new boiler now? (with a potential ban in the works)?
To date, the only legislation that has been discussed is a ban on new gas boiler installs in new build properties from the year 2025 onwards.
This does not include current housing stock i.e. those built before 2025.
In addition, if you have a very old non-condensing boiler, you can reduce your heating bill and carbon footprint by replacing it with a modern condensing boiler.
*Anticipated savings for a detached house in England, Scotland, and Wales, powered by gas heating, can be substantial when transitioning from an outdated G-rated gas boiler, programmer, and room thermostat to a modern A-rated condensing boiler, along with an upgraded programmer, room thermostat, and the addition of thermostatic radiator controls (TRVs). The potential savings are contingent upon the size and efficiency of your home's heating system. For more detailed information, refer to: https://energysavingtrust.org.uk/advice/boilers/