If you are on the hunt for a new boiler installation, you have probably come across the online boiler platform BOXT.
Let's face it, they're now advertised almost everywhere in the UK.
Before BOXT, the main option for consumers was to make enquiries with local plumbers, but many felt this process took too long, wasn't transparent and offered poor value for money.

See local Energy Guide approved installers we recommend for your job:
BOXT changed this and made it so that for the first time boiler shoppers could buy their new boiler in a matter of minutes, at a fixed price and get it installed within 24 hours.
BOXT was founded in 2017 by the former owners of Help-Link, Mel and Alan and since then the boiler manufacturer Worcester Bosch has become a minority shareholder in the company.
The major advantages of Boxt boiler installation: 
No.1 rated Boiler installer on Trustpilot.
Fixed price quotes – no surprises on the day of installation.
Next day boiler installs.
Currently offering to beat competitors by £400 if you provide them with quote.
10 year warranty on all boilers.
Gas Safe approved.
Becoming one of the most popular boiler companies at present BOXT is now the top-rated boiler installation company on Trustpilot.
In this guide, we will explore BOXT further including discussing how the online boiler platform works and the typical costs involved with buying a boiler online via BOXT.
Wondering which boiler manufacturers performed best? Check out our best boiler brands guide for the full rundown.
If you are trying to determine who the best boiler installation company is, check out our reviews of some of the most popular gas boiler replacement companies: 
iHeat Review. 
Eon Review. 
Heatable Review.
What is BOXT and how does the Platform Work?
BOXT is the original and leading online boiler ordering company that is solely based online and therefore cuts out the requirement for retail stores, large overheads and in-person sales representatives, resulting in large savings that are passed onto the customers.
For this reason, BOXT is able to offer boiler installation at an unbeatable cost, providing a next day boiler installation from £1,795 including both Gas Safe Installation, VAT and a 10-year warranty.
As one of the UK top boiler manufacturers, Worcester Bosch is a minority shareholder within BOXT, boiler models made by Worcester Bosch feature heavily on the site, all with a great discount.
However, this does not restrict the boilers available via BOXT as other well-known brands feature on the website including Baxi, Vaillant, Ideal and Vokera.
Back in 2017 when BOXT was launched, the company originally focused on gas boiler replacements however since this time the company have grown exponentially and had now diversified to offer boilers suitable for most fuel types including LPG.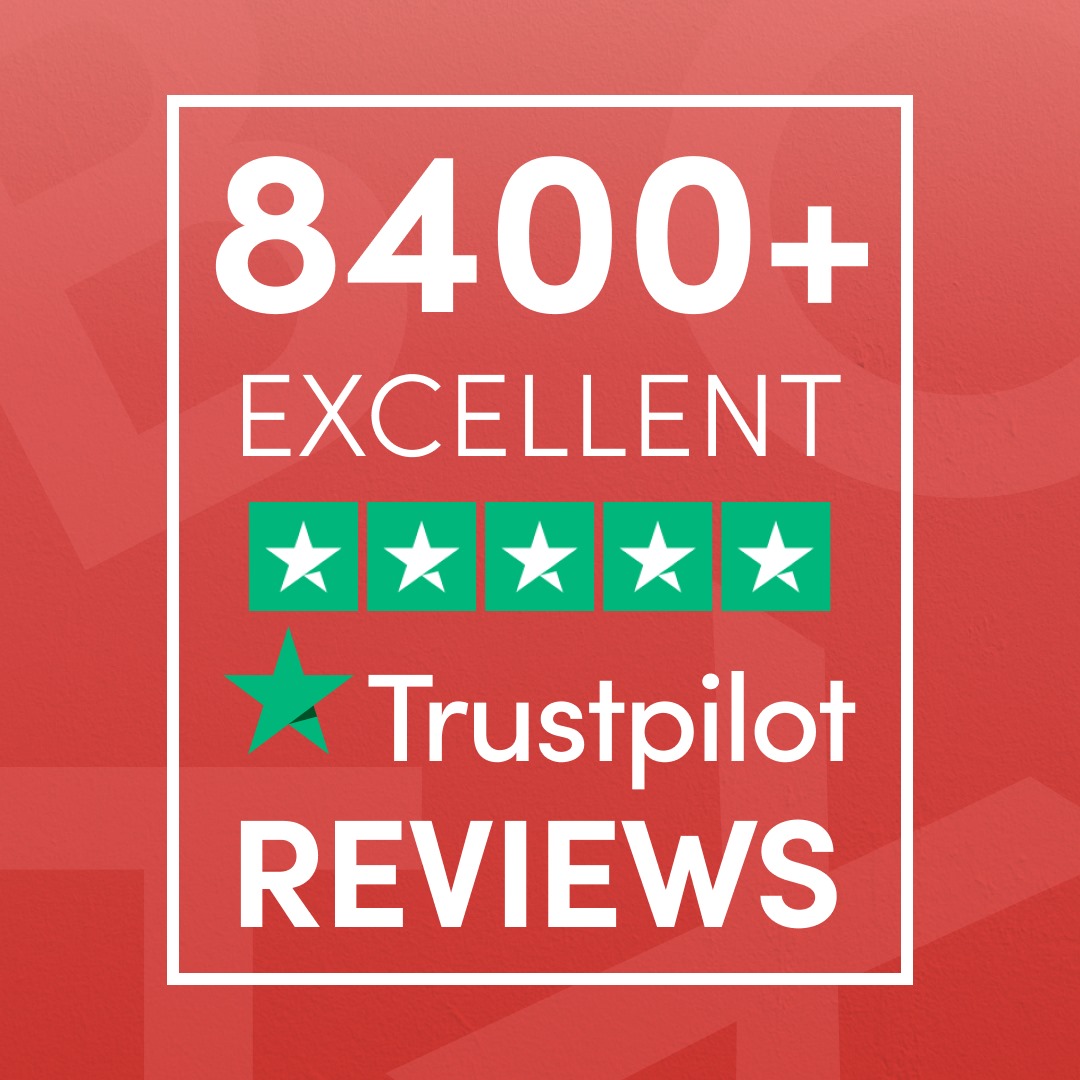 See local Energy Guide approved installers we recommend for your job:
Did you know the efficiency of your boiler can impact the amount of energy it uses and ultimately impact your heating bill costs? Check out our guide to the best condensing boilers if you are interested to find out more. 
You may also find our review of the best eco-friendly boilers of interest.
The easy to use, professional platform, enables customers to be self-sufficient and independent when seeking to purchase a new boiler, you simply complete a short questionnaire that determines the exact type of boilers your home requires.
It then displays all the boilers available that meet your home's requirements including budget-friendly models, mid-range and premium boilers.
The site provides a transparent, fixed price for a new installation including flue, filters, fitting costs and a ten-year warranty.
Once the questionnaire process has been completed and the properties usage requirements have been determined, potential customers can compare the models on the shortlist of boiler recommendations and proceed to arrange an installation on a date that suits them, often within 24 hours.
However, typically most installation dates available are within a 7-day window, rather than the advertised 24 hours.
Summary of the BOXT process: 
You complete a quick two-minute questionnaire.
A selection of new boilers are presented to you to choose from.
You select a boiler to buy and the method to pay for it (cash, credit card or boiler financing are available).
You then select your installation date to suit your schedule (can be as quick as 24 hours).
The boiler is fitted by a registered Gas Safe Engineer.
How Much Do BOXT Boilers Cost?
BOXT boiler installations are very competitively priced, however like most purchases in life, the actual price offered will depend on a range of factors including; which type of boiler is selected, the type of fuel needed, the power output required, and any optional extras added.
Often quotes obtained via BOXT are up to a third cheaper than those offered by rival installation companies and range from £1,500 – £3,000.
Currently, BOXT offers new boilers from £1,795 which includes both VAT and Gas Safe Installation. 
There are other benefits from shopping with BOXT, not just the discount on the boiler purchase price but the added extras a homeowner will receive including:
A Full System Clean – A chemical flush of the current heating system to remove any debris in order to protect the new boiler from the historic build-up of sludge.
Smart Thermostat – A Honeywell smart device included with combi-boiler purchases worth up to £200 which enable the heating system to be controlled from an app.
Boiler Filter – An additional device fitted to the boiler that added another layer of protection for your new boiler, by the use of a magnetic filter device.
A Long Warranty – BOXT provides long product warranties as standard providing peace of mind that the new boiler's parts are covered for a long period of time. The customer can extend the warranty for up to ten years.
Finance Options – In addition, BOXT offer boilers on finance options that enable the customer to spread the cost of a new boiler and the installation, with prices starting from as little as £10.97 per month. The finance is provided by Shawbrook bank, and a separate application will need to be made, however, all of this is smoothly managed from the BOXT website, navigating the consumer through the process seamlessly.
Got a common boiler problem? Check out our quick fix guide on boiler lockout, boiler ignition faults, boiler PCB faults, faulty diverter valves and boiler timer issues.
The finance options commonly available are very flexible credit terms between a 5- or 10-year and no deposits required.
Should finance not be required, all major debit and credit cards are also accepted via the BOXT website.
As mentioned, BOXT has cut out the middleman and the costly overheads that large national chains have and therefore can pass on bulk buying savings to the customer, resulting in significant discounts on top boiler brands and models.
The company have also built an excellent reputation, so you are in very safe hands when shopping via BOXT.
In order to obtain a personalised quote for a boiler that meets the household requirements, please visit BOXT's website.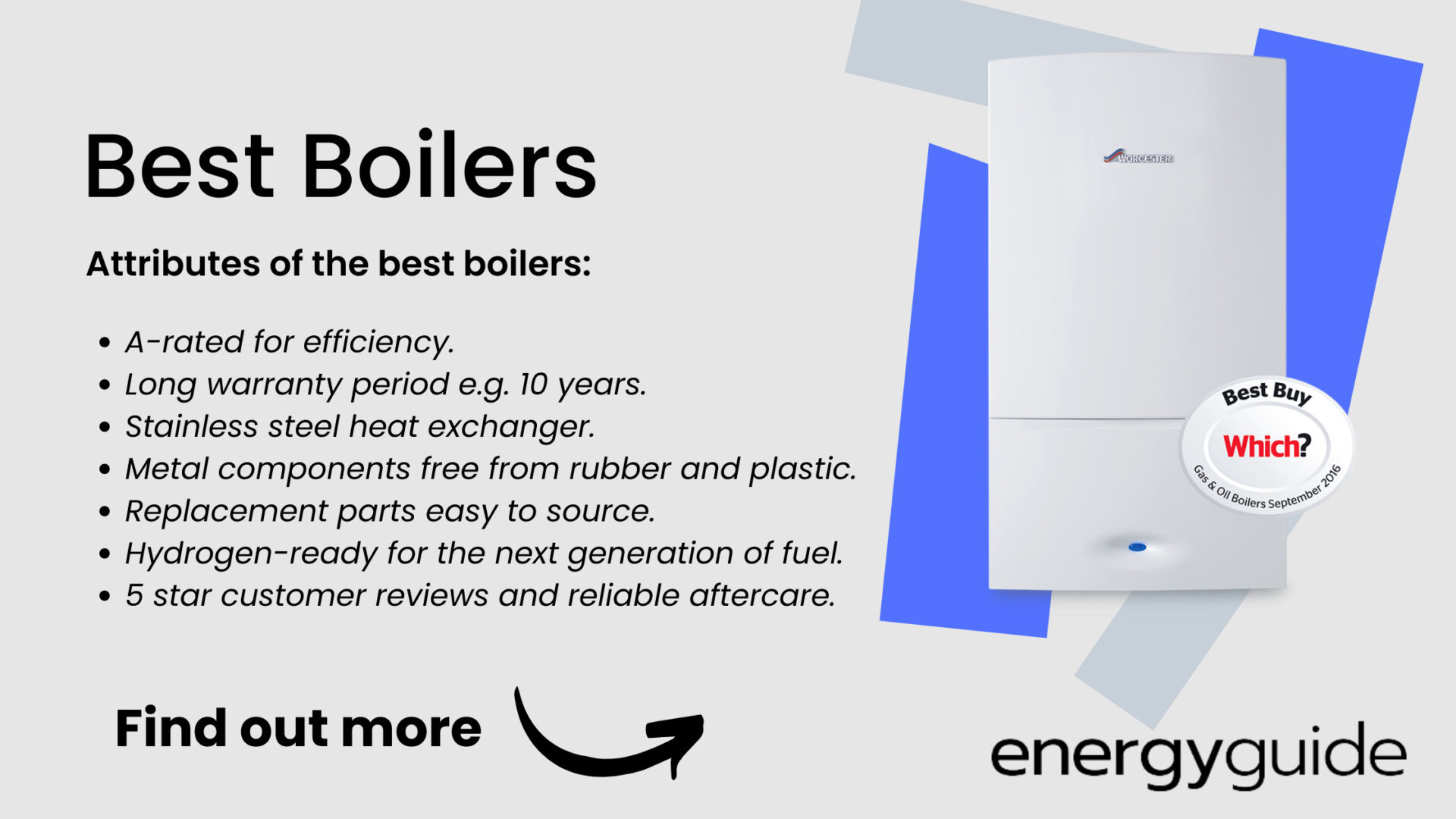 Recommended reading: 
See local Energy Guide approved installers we recommend for your job:
Why Choose BOXT to Purchase Your New Boiler?

As we have discussed, BOXT provides very competitive boiler prices plus a stress-free shopping experience via the use of the questionnaire process online.
The company also have an excellent reputation for customer service and aftersales.
Evidence of this can be seen via the extremely highly rated customer reviews left on Trustpilot, with approximately 98% of the reviews rating BOXT as 5 stars, in fact currently BOXT is the top-rated boiler installation company on Trustpilot, beating the likes of British Gas.
What size boiler is right for your home? If you are thinking about a combi boiler, it is largely determined by the number of radiators in your home.
Check out our complete guide to new boiler installation here if you are wondering about the best type of boiler for your home. 
How much may a new boiler cost? Are you considering converting from a conventional to a combi boiler? Use our boiler installation cost calculator to get an estimation.
Why else should you choose BOXT?
 Gas Safe Installation with 24 hours.
#1 Boiler Installation on TrustPilot.
Far cheaper than industry leaders.
Multiple payment options available including boiler finance allowing you to spread the cost.
Fixed price guarantee – no nasty surprises on installation day.
Offer to match any like for like quote you receive elsewhere.
BOXT Boiler Prices Summary

The process of buying a boiler online via BOXT is simple, hassle-free and convenient, whilst also saving the consumer significant amounts of money due to the connections with Worcester Bosch as well as keeping company overheads low.
The easy-to-use website guides the consumer through a short questionnaire in order for the website to determine which types of boiler would be most suitable and makes a handful of boiler recommendations.
The modern platform empowers the consumer to browse and compare boiler models themselves by using the easy-to-follow steps as well as offering prompt installation by a professional Gas Safe registered heating engineer on a day of the customer's choice.
Another reason we feel that the site has been so popular is that there are no pushy salespeople involved.
Instead, the potential customer is provided with a fixed, transparent price for a quality, a top brand boiler that is very competitive.
Overall BOXT has modernised and simplified the boiler industry, passing on large discounts to the customer as well as offering a high speed of fitting, without scrimping on customer service or after-sales care.
All in all, BOXT is highly recommended and should be considered when you are next in the market for a new boiler.
Further reading: