When replacing an old boiler for a new, modern boiler these days homeowners are more likely to consider the impact on the environment as well as the energy efficiency of the boiler.
In this guide, we will explore condensing boilers including what they are, what to consider when selecting a new boiler and the best condensing combi-boilers on the market.
What is a Condensing Boiler?
Most modern combination boilers are the condensing type of boiler and are highly efficient, however, there is a wide range of boilers on the market that will offer a selection of performance and efficiency levels.
Condensing boilers can be powered by either gas or oil and come in various sizes depending on the requirements of the household such as the property size, the number of bathrooms and water pressure, which will determine the output needed.
Combi condensing boilers provide both heating and hot water without the need for a water tank and are often best suited to smaller residential properties due to their space-saving benefits.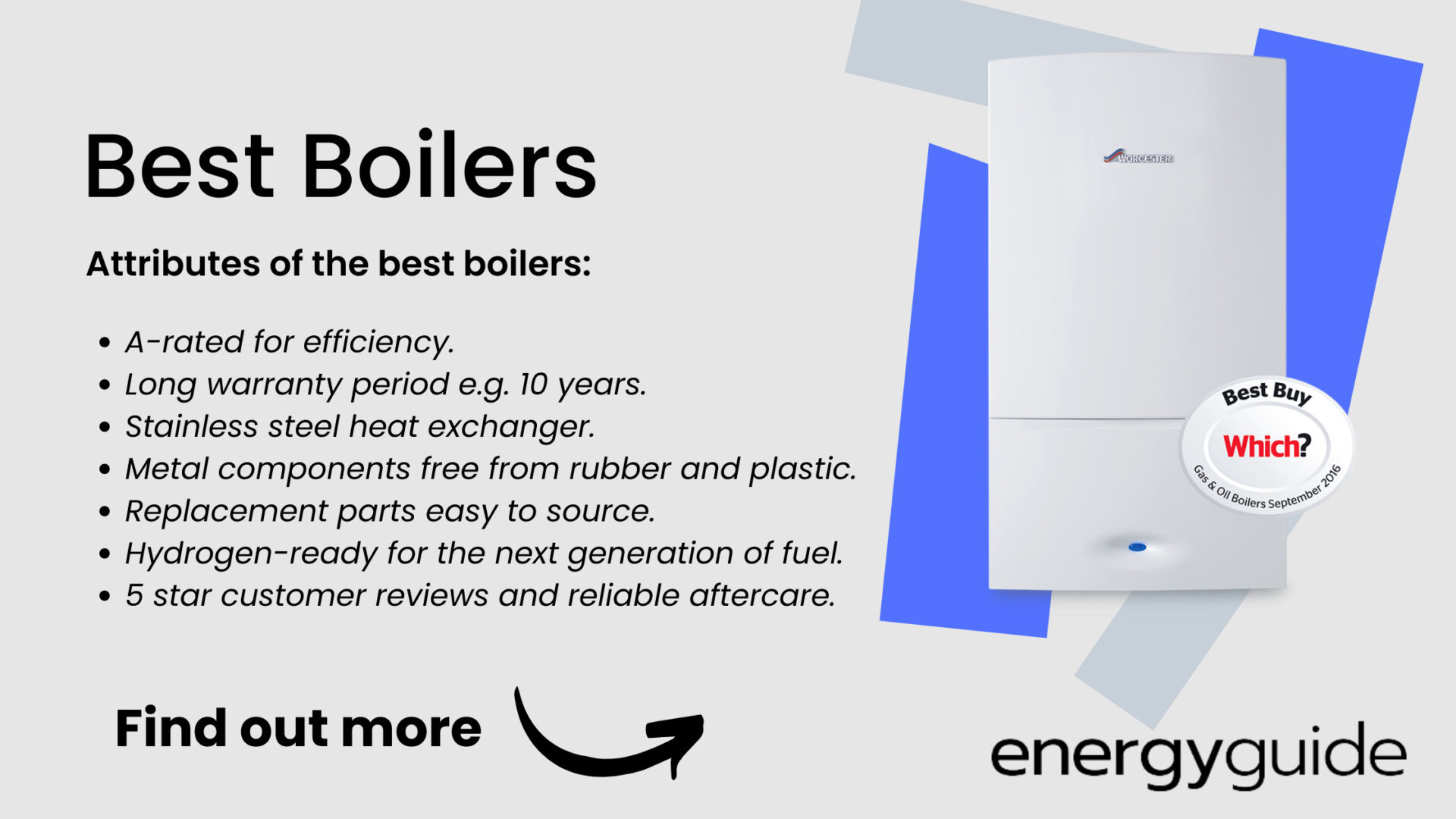 Did you know the efficiency of your boiler can impact the amount of energy it uses and ultimately impact your heating bill costs? Check out our guide to the best condensing boilers if you are interested to find out more. 
You may also find our review of the best eco-friendly boilers of interest.
What are the Benefits of a Condensing Combi-Boiler?
There are a number of benefits offered by condensing combi-boilers including:
Space Saving
As discussed already, unlike other types of boilers, combi-boilers do not need a water storage tank and therefore are perfect for smaller properties that do not have the space for tanks. If a property has a tank in situ, it can be removed providing additional space for the household.
High energy efficiency
Using the latest technology within modern condensing combi-boilers ensures that the fuel is used effectively, minimising heat loss resulting in lower energy waste and cheaper bills. In addition, some boilers and modern controls enable targeted room-specific controls or zoning which help with energy efficiency.
Got a common boiler problem? Check out our quick fix guide on boiler lockout, boiler ignition faults, boiler PCB faults, faulty diverter valves and boiler timer issues.
What are the Best Condensing Combi-Boilers on the Market?
We have thoroughly researched a wide range of boilers in order to choose our top five recommended boilers including reviewing the following factors; warranty period offered, company reputation, awards received, customer service levels, price range and energy efficiency.
Our top five condensing combi-boilers are:
Worcester Bosch Greenstar i
Homeowners are likely to already have heard of Worcester Bosch as the brand is well-established within the UK. Worcester Bosch is often considered to be one of the best boiler manufacturers within the industry, offering long product warranties and excellent customer service.
Another factor why Worcester Bosch often features at the top of recommended brands is due to the availability of parts should something go wrong.
The Greenstar Ri boiler selection is the company's best-selling range, suitable for most small and medium-sized properties, whilst also great value for the power available from the boiler. The Greenstar models are high performing with an A-rating for energy efficiency.
Viessmann Vitoden 050-W Gas Combi-Boiler
Our second spot goes to Viessmann who is a German brand, that has been dominating the European boiler manufacturer industry over recent years.
The brand is well known for producing highly energy-efficient, reliable boilers, using top engineering and quality parts such as stainless-steel heat exchangers.
The Vitoden 050-W is the entry model for Viessmann however the quality is not compromised and there are multiple power output options to choose from depending on the household requirements.
What size boiler is right for your home? If you are thinking about a combi boiler, it is largely determined by the number of radiators in your home.
Check out our complete guide to new boiler installation here if you are wondering about the best type of boiler for your home. 
How much may a new boiler cost? Are you considering converting from a conventional to a combi boiler? Use our boiler installation cost calculator to get an estimation.
Vaillant EcoTech Pro
Vaillant takes our third position who also is a top brand that was established in Germany, well known for product reliability and high quality.
The EcoTech Pro is a very popular boiler not only due to the energy efficiency levels and range of available power output options but also due to the accolades that the boiler had received for quietness.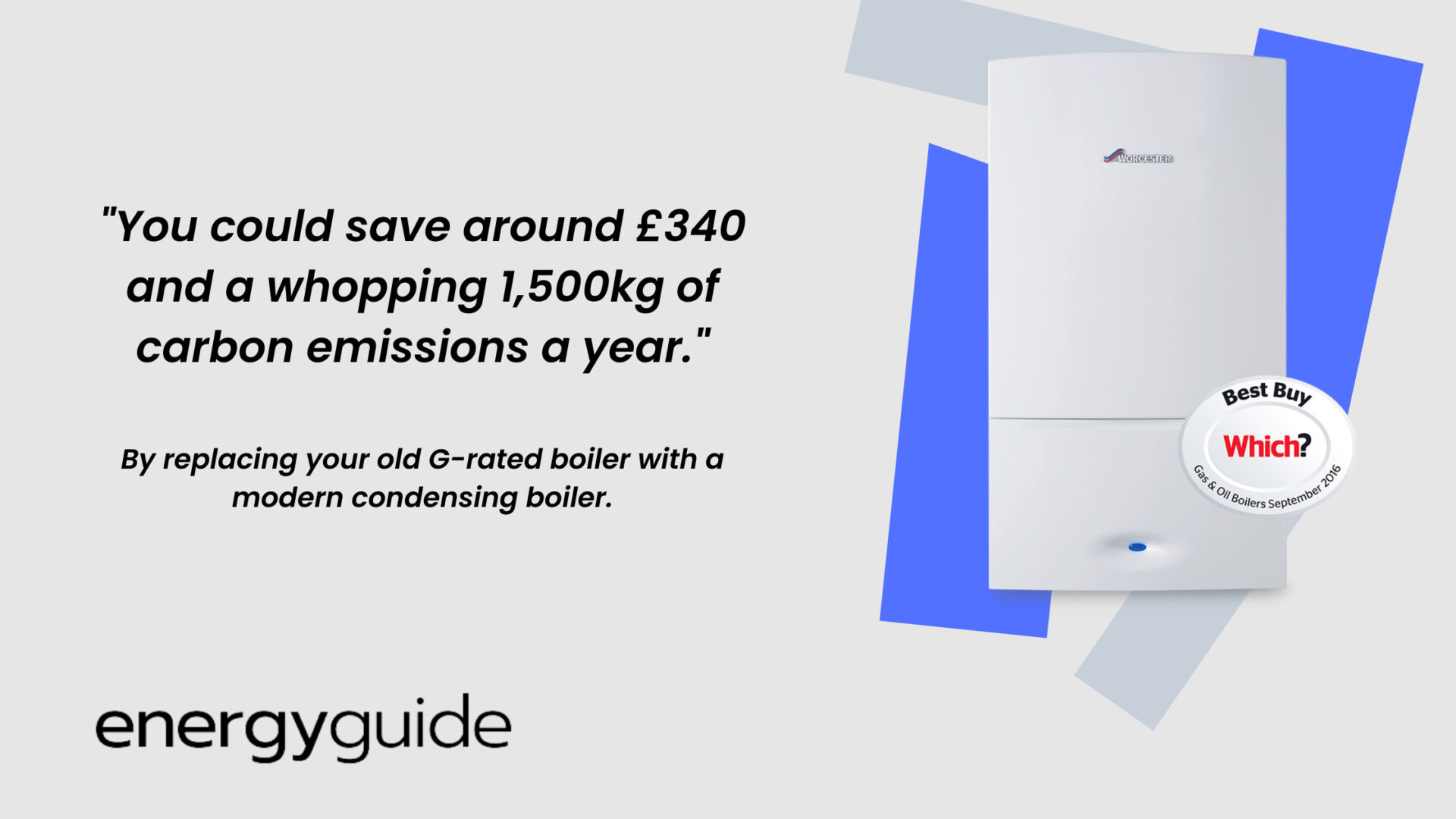 Related reading: 
Alpha E-Tec
Our fourth position goes to the Alpha E-Tec which is a popular model made by Alpha Boilers.
Alpha is often branded a budget boiler manufacturer, popular with landlords and property developers due to the cheaper prices, however, with this model one of the key parts, the heat exchanger is made with stainless steel which is usually only seen within premium brands.
Although Alpha boilers are cheaper than some of the rival company models, Alpha does not compromise on warranties and after-sales care. When an Alpha E-Tec is purchased via certain companies, such as Heatable, the standard warranty is extended to a generous 10 year.
Baxi 600 Combi
Our final boiler recommendation for this article is for the Baxi 600 combi-boiler.
Baxi boilers are another popular budget brand however, the company also has a strong reputation for good customer service.
The Baxi 600 is a highly efficient A-rated model, compact enough for modest-sized properties and yet has a range of power output options.
When is the Best Time to Replace a Boiler?
Boilers tend to last on average around 10 years, after which parts can fail more regularly causing inconvenient and costly breakdowns.
Usually, an ageing boiler will start to display signs that indicate it needs to be replaced however we recommend that expert advice is sought from a qualified heating engineer in relation to when might be right the right time to replace a boiler, and what boiler options may be most suitable for your property and household usage.
Recommended reading: 
Best Condensing Boilers Summary
In this post, we have explored what a condensing combi-boiler is, the benefits of such boilers such as the dual power and space-saving aspects as well as the eco-benefits from such efficient models including lower fuel bills and a smaller carbon footprint.
We have also reviewed the top five condensing combi-boiler models currently on the market, including detailing key elements about each manufacturer in order to help with the selection process.
Although it is appreciated that installing a new boiler is not a cheap undertaking as there is a significant upfront investment, in circumstances there may be government schemes available to assist with some of the costs if a household is eligible.
In addition, many suppliers these days offer a range of financing options to help spread the costs.
Should you require further advice on which type of condensing combi-boiler would be most suitable for your property, please seek a consultation with a qualified heating engineer.
Further reading: