Last Updated on January 20, 2022
Buying a new boiler and getting it installed is an expensive process and since your boiler is likely to serve you and your home for many years, you want to ensure you choose a boiler that's as reliable as possible.
But with so many boiler brands/makes available, how do you know which one to opt for?
The boiler market is one that has often been said to be hard to understand and since there are many brands on offer, we decided to compare the 10 most popular in the UK to make things a little easier.
Best Boiler Makes/Manufacturers – What we considered:
How did we draw up this list and rank the best boiler brands? Simple we took into account everything that matters in a brand new boiler:
Length of the warranty offered by the brand
Any awards the brand has acquired
Trust pilot reviews – what do real customers actually think?
Efficiency ratings
Price point
Aftercare quality
Further reading:
Best Boiler Makes Ranked
#1 Worcester Bosch boilers (Best Boiler Manufacturer)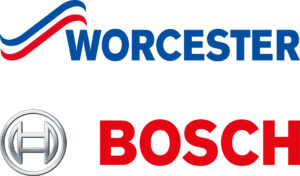 Our top brand of boiler manufacturer is probably the most well-known and long-established brand within the boiler industry. Worcester Bosch makes a wide selection of boiler types including; oil, combi-boilers, system boilers as well as regular boilers. Popular Worcester Bosch boiler models include the CDI and Greenstar 25 or 30.
In addition to manufacturing reliable boilers, Worcester also provides long boiler warranties, typically between 5 and 10 years depending on the model selected and excelling with their high standard of aftercare service.
Worcester Bosch does have a reputation of being one of the pricier brands due to the quality of their products and their customer service, however, higher prices are not always the case due to the introduction and expansion of online boiler installers, making the pricing more competitive.
Key points: 
Which Best Buy Award: Yes (for 10 years and counting)
Warranty length: Up to 12-year guarantee
Trust pilot reviews:
#2 Viessmann boilers (2nd Best Boiler Make)

Viessmann is a German brand that is well known for its high-level engineering skills, creating highly energy-efficient, reliable boilers. Initially founded in 1917, the company has grown to the scale it is today, producing products in 22 countries, and is now considered the dominator within the European boiler manufacturer industry.
During the company's growth, Viessmann has entered the UK market and have built a strong reputation, picking up many industry awards including a Which Best Buy award.
Popular Viessmann boiler models currently are the Vitodens 050-W and Vitodens 100-W.
Viessmann offers a range of boilers starting around £1,670, which is often deemed slightly more cost-effective than Worcester Bosch, without scrimping on the quality of the product.
In addition, and similar to Worcester Bosch, a 12-year warranty is offered with most of their boilers.
Key points:
Which Best Buy Award: Yes (Awarded in 2021)
Warranty length: Up to 12 years
Trust pilot reviews:
#3 Alpha Boilers (3rd Best Boiler Manufacturer)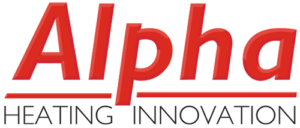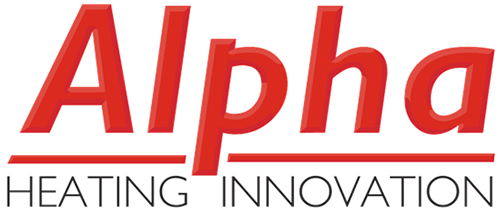 Alpha Innovation or Alpha boilers are a newer entrant to the UK market, but in recent years they have exploded onto the scene, building a solid reputation for offering high-quality boilers at a budget price point.
For example, their most popular boiler, the Alpha E Tec features a stainless steel heat exchanger and a zinc-coated expansion vessel, quality components you would only usually expect from a premium, long-standing boiler manufacturer.
Key points:
Which Best Buy Award: No
Warranty length: Up to 10 years
Trust pilot reviews:
#4 Ideal boilers (4th Best Boiler Make)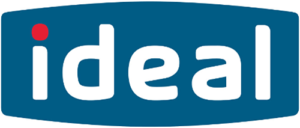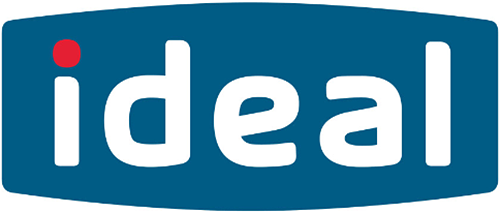 Our fourth boiler brand recommendation is for Ideal boilers. Ideal is a British manufacturer founded in 1906 but company growth has grown fast over recent years. Ideal offers a wide selection of boilers for various types including; combi-boilers, system boilers and heat only boilers.
Ideal also promote their after-sales customer service and provide long product warranties of up to 12 years. Pricing wise, Ideal tend to be on par with Worcester Bosch boiler prices, however as previously mentioned, savings can be made by shopping online
Key points:
Which Best Buy Award: No
Warranty length: Up to 10 years
Trust pilot reviews:
Recommended reading: 
#5 Vaillant Boilers


Vaillant is another huge name in the boiler industry, esteemed among installers and consumers. It is also another one of the few manufacturers that have secured themselves a Which? Best Buy Award.
Designed and founded by a German family, Vaillant boilers actually produce their boilers in the UK and offer a healthy selection of combi, regular and system boilers.
Renowned for their reliability and high quality builds, these boilers are a solid choice. They also have a reputation among installers as being one of the easiest boilers to repair.

Key points:
Which Best Buy Award: Yes
Warranty length: Up to 10 years
Trust pilot reviews:
#6 Baxi Boilers (6th Best Brand)

Headquartered in Preston, Lancashire, Baxi is another British based boiler manufacturer that does all of their assemblies in the UK. The brand offers a wide selection of regular, combi and system boilers and are noted for having a reliable network of engineers and award-winning aftercare.

Key points:
Which Best Buy Award: No
Warranty length: Up to 10 years
Trust pilot reviews:
#7  Potterton Boilers (7th Best)

Now owned by Baxi boilers, the Potterterton brand once aimed its products solely at the premium end of the market only. However, today they offer a wide array of different boilers with their most popular models being the Promax, Titanium, Promax Ultra, Assure and Gold.
Although some of their boilers have enjoyed a good reputation, what lets them down is their warranty offering, which is as little as just 2 years on some, which is not very competitive, especially in today's boiler market.
Key points:

Which Best Buy Award: No
Warranty length: Starts at 2 years
Trust pilot reviews:
#8 Intergas Boilers (8th Best Boiler Brand)

Intergas boilers stand out claim is that they offer the fewest moving parts of any other boiler manufacturer. This is thought to be a good thing as the fewer moving parts, the less wear and tear? Difficult to verify of course.
On the design front, Intergas boilers offer contemporary styling, with sleek designs, super modern LED displays and remote-control systems for ultimate convenience and user-friendliness.
Their two major combi boilers are named the compact and the rapid, with warranties ranging from 3 years up to 7 years depending on the exact model you choose.
Key points:

Which Best Buy Award: No
Warranty length: Starts at 3 years
Trust pilot reviews:
#9 Glow Worm Boilers (9th Best)

Glow-worm has only been around for a few years and is primarily targeting the budget end of the market, notable, the brand is also owned by the premium boiler manufacturer Vaillant.
Manufactured in their Derbyshire factory, Glow Worm is another UK made boiler brand offering a variety of boilers including combi, regular and system models.
The brand is ideal for those looking for a no-thrills boiler on a budget, it's also a brand that prioritises efficiency above all else, perfect for the eco-friendly home.
Key points:

Which Best Buy Award: No
Warranty length: Up to 10 years
Trust pilot reviews:
#10 Vokera Boilers (10th Best)

Unfortunately for Vokera, they recently came bottom to last in the Which? Annual Boiler Survey, scoring a very poor 50%.
Vokera offers a warranty from 2 years up to 7 years depending on the exact boiler model you choose. Their models include the Evolve C, Unica i, Vision Plus, Vision C and the Compact A.
Although not an award-winning brand, Vokera remains popular among landlords and housing associations.
Key points:

Which Best Buy Award: No
Warranty length: Starts at 2 years
Trust pilot reviews:
Best Oil Boiler Brands
Oil boilers are not manufactured by every brand and therefore there is a slightly smaller pool of brands to choose from. Our research has led us to recommend the following brands of oil boilers:
Position 1 – Grant
Position 2 – Worcester Bosch
Position 3 – Valliant
What type of boiler do you need?
One major task required when shopping for a new boiler is to establish which type of boiler is needed. Typically, the property requirements and household usage will determine the type of boiler to be installed, however, there are three common types of boiler to select from when seeking to install a new boiler, as follows:
Combination boilers
Also known as combi-boilers, provide both heating and hot water from the mains without the need for a water tank, which can save both physical spaces as well as energy usage.
Combi-boilers are generally most suited to small to medium-sized properties depending on the number of bathrooms and household usage requirements. One main consideration when establishing if a combi-boiler would be suitable is to check the water pressure requirements.
Heat-only boilers
As the name suggests, this type of boiler only provides heat energy directly into the radiators via the use of a hot water cylinder. Heat-only boilers are often installed into properties with older style radiators, saving the property owners of older houses the cost of replacing the whole heating system.
System boilers 
A system boiler is a cylinder system that is an integrated, non-open valve system. System boilers are best suited for properties with low water pressure; however, most system boilers require more space, than say a combi-boiler.
Related reading: 
Best Boiler Brands Summary
At first, the market for new boilers can be overwhelming due to the extensive choice of boilers and marketing of other services such as extended warranties, prompt installation and finance options. However, hopefully, this guide will help a homeowner to find the most suitable type of boiler and filter through the options available by selecting the best boiler brand.
There are multiple benefits for installing a new boiler including energy savings, however, when shopping for a new boiler, a number of other elements should be considered in addition to the cost of the boiler such as; quality of the product, energy efficiency levels, brand reputation, after-sales service and warranty period offered.
Further reading: