In this guide, we will be exploring the many rules in relation to where a boiler and its flue may be fitted in order to keep the property, it's habitants and neighbours safe.
What is a Boiler Flue?
Firstly, let's clarify what exactly is a boiler flue.
A boiler flue is a pipe that enables the dangerous gases that are omitted from the boiler to be safely removed and directed away from the property, to be released and dispersed into the atmosphere.
The flue is designed to remove water vapour, carbon dioxide and even carbon monoxide gases away from the boiler and property and therefore must also be maintained to ensure that it is functioning correctly.
Boiler Flue Regulation's Key Points:
There are different types of flues, such as balanced flues, open flues, and fan flues.
Flues must be installed in accordance with building regulations, which include specific requirements for their placement and ventilation.
Regular maintenance and inspection of flues by Gas Safe registered engineers are necessary to ensure their safety and efficiency.
Poorly installed or maintained flues can cause carbon monoxide poisoning, a potentially fatal condition that can be prevented by proper installation and maintenance.
Homeowners should consider replacing their old boilers with more energy-efficient and safer models that comply with current regulations.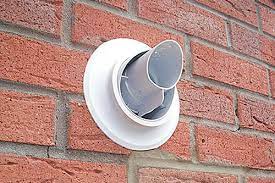 All regular boilers, combination boilers and system boilers must have a flue fitted, and most flues are fitted in a horizontal position directly affixed to the boiler itself, through an external wall, leading to the outside.
In some circumstances, flues may be fitted in a vertical direction or in differing locations rather than an external wall, however there are additional rules to follow in these situations.
Old fashioned back boilers are the rare exemption as they do not require a flue, however such boiler types are being phased out due to safety concerns and the lack of availability of parts as the models have now been discontinued.
Due to the important nature of the task that the flue pipe is to complete, there are a number of regulations that must be met when installing a boiler flue including detailing the exact location of the flue.
This is to protect the property habitants and neighbours from the extracted boiler gases from re-entering the property or neighbouring dwellings.
We will discuss the specific regulations in greater detail further into this guide.
What are the Current UK Boiler Flue Regulations?
The regulations that determine how a boiler flue must be installed are part of the UK building regulations, that ensure buildings are built in a safe and legal manner.
Such regulations must be adhered to by property builders/developers, landlords and qualified heating engineers so that boilers and their flues are installed safely in order to prevent harm from the dangerous gases created by the boiler.
There are serious consequences available to authorities should it be discovered that the regulations have not been adhered to including prosecution and enforcement notice sanctions and therefore the regulations must be complied with.
When a new boiler flue is planned to be installed, it must be designed to be built meeting the building regulations which determine the placement of the flue, ensuring that it is safely away from certain features such as doors and windows.
There are a range of factors that determine an appropriate place to locate a boiler flue such as the size and design of the property, proximity of neighbouring dwellings or even public spaces however all aspects must be taken into account when designing the heating system and location of the boiler and flue.
Wondering which boiler manufacturers performed best? Check out our best boiler brands guide for the full rundown and if you are trying to determine who the best boiler installation company is, check out our Warmzilla and Boxt reviews.
What are the Specific Location Requirements of a Boiler Flue including Separation Distances?
The distances discussed within this next section are suitable for fan-assisted, room sealed boiler flues. Please note that open flues will require differing rules.
Distances Away from Windows, Doors and Vents
The first rule that we will be exploring is the distance that a boiler flue must be placed away from all windows, doors and air vents.
This regulation is in place to ensure that the dangerous gases omitted from the boiler and removed from the property via the boiler flue are entirely expelled away from the property and do not re-enter via open windows or doors or via air vents.
The regulations state that the flue must be a minimum of:
300mm away from any window that can open, or air vents.
1,200mm distance away from a door.
There is also a specific regulation in relation to Velux windows; a boiler flue must be situation at a minimum of 2000mm below a Velux style window.
The actual boiler size will dictate the distance needed to provide away from windows, doors and air vents, however as a guide these minimums should be followed and where more space allows, additional distance should be provided within the design of the heating system within a property.
Distances Away from Other Property Features
In addition to regulations regarding distances that a flue must be installed away from windows, doors and air vents, there are further regulations that require the positioning of a boiler flue to be installed:
25mm below any guttering, drain-pipes or soil pipes.
300mm above ground, roof or balcony levels (Also see further details below regarding ground floor flue installations).
Again, these are minimum distances and therefore increased distances should be allowed if there is ample of space.
Distances from Neighbouring Properties or Local Features
Further to the regulations that stipulate the specific location and distances that a boiler flue must be installed inside the property, there are also regulations that relate to the surrounding neighbouring properties or local area.
These regulations state that:
A minimum distance of 600mm should be allowed for, ensuring that a boiler flue is sufficiently away from neighbouring properties opposite walls, buildings or fences.
A boiler flue must be installed at least 2.1m off ground level if it faces a public space such as a pavement.
Such rules are in place to ensure the safety of habitants within neighbouring properties as well as the general public.
Each unique property location would need to assess if such regulations apply to the property and if there are any queries please consult the advice of a qualified heating engineer or the local authority responsible for building control within the area.
Did you know the efficiency of your boiler can impact the amount of energy it uses and ultimately impact your heating bill costs? Check out our guide to the best condensing boilers if you are interested to find out more.
You may also find our review of the best eco-friendly boilers of interest.
Other Regulations and Guidance to Note
In addition to the regulations explored already, there are a number of other boiler flue regulations that a property developer or heating engineer must adhere to as follows:
A boiler flue must be appropriately fixed into place and sealed on either side of the wall to ensure the emissions cannot return into the property via any gaps around the flue itself.
There are regulations in relation to the angel that the flue is installed at to protect from any water or chemical droplets formed within the pipe from dripping back into the boiler.
Should the boiler flue be installed on a ground floor wall, a protection cover must be installed such as a grill or metal box.
As briefly mentioned, the size of the boiler will also have an impact on the installation guidelines to follow therefore a qualified installer should also refer to the manufacturers guidelines when installing a new boiler and flue.
Got a common boiler problem? Check out our quick fix guide on boiler lockout, boiler ignition faults, boiler PCB faults, faulty diverter valves and boiler timer issues.
Does Your Boiler Meet the Current Regulations?
Should you have any concerns that your currently installed boiler and flue does not meet the current UK regulations, please seek professional advice from qualified heating engineer.
Some of the regulations are only applicable to new boiler and flue installations however others are not.
In addition, as we have discussed, the location of the boiler, property and its neighbours all have an impact and therefore a qualified professional would be best placed to provide tailored advice.
Should you need or wish to relocate a boiler, a professional will need to be employed to advise on the proposed changes to the system and undertake the works safely.
Typically, the costs to move a boiler are around £300, depending on location and whether significant changes to pipework is needed.
What size boiler is right for your home? If you are thinking about a combi boiler, it is largely determined by the number of radiators in your home.
Check out our complete guide to new boiler installation here if you are wondering about the best type of boiler for your home.
How much may a new boiler cost? Are you considering converting from a conventional to a combi boiler? Use our boiler installation cost calculator to get an estimation.
Boiler Flue Regulations Summary
In this short guide we have covered the core boiler flue regulations within domestic properties.
Should you have specific queries regarding your property or current heating system, please contact a qualified heating engineer.