Which new gas boilers are the most efficient in the UK? And how much can upgrading to an efficient boiler actually make to your energy bill?
Essentially your gas boilers efficiency relates to how much energy or fuel it burns that is converted into heat energy i.e. the more efficient, the more fuel is used to heat water vs being wasted.
For example, a boiler that is 92% efficient will use 92% of the energy to heat the water, while 8% will be wasted.
This wasted energy or heat is mostly emitted via the exhaust fumes. In financial terms, this means that for every £1 spent on your heating, 8p is wasted.
Efficient Gas Boilers Key Takeaways:
All new gas boilers sold in the UK are A-rated and utilise condensing technology.
This means that they are at least 92% efficient.
If you have an old boiler that is non-condensing you can potentially save around £340 a year by upgrading to a new energy efficient model.
To get a quote for a new energy efficient gas boiler, you can start your application with Which? approved boiler installers Heatable here.
How much can you save by upgrading your old boiler?
This really depends on the age and condition of your current boiler, however, if you have an old G rated boiler and replace with a modern A rated boiler you could save as much as £340 each year.
See local Energy Guide approved installers we recommend for your job:
But how efficient is your current boiler?
If your boiler was installed before 2005, it's very likely to be a non-condensing G rated boiler under the Energy Related Products (Erp) Directive.
This is because of Boiler Plus Legislation was passed by UK parliament in 2005, which essentially banned the installation of non-condensing boilers.
If your boiler is G rated, it's likely to be somewhere between 50 and 70% efficient, meaning that it will cost more to run than a modern condensing boiler.
The age of boiler is also important when it comes to boiler efficiency.
In fact, with wear and tear gas boilers lose their ability to maintain their original and optimum efficiency.
So, if your boiler is over 10 years old, no matter what ERP rating it has, it's not going to be as efficient as it used to be.
Boiler Efficiency with Age
The table below shows you the estimated decrease in efficiency with boiler age.
| Age of Boiler | Efficiency Percentage | Efficiency Rating |
| --- | --- | --- |
| 0+ Years | 90% + | A |
| 10+ Years | 85% + | B/C |
| 15+ Years | 80% + | C/D |
| 20+ Years | 70% + | E/F |
| 25+ Years | 60% + | G |
Energy Products Directive Rating System:
A rated boiler – 90%+ efficient.
B rated boiler – 86-90% efficient.
C rated boiler – 82-86% efficient.
D rated boiler – 78-82% efficient.
E rated boiler – 74-78% efficient.
F rated boiler – 70-74% efficient.
G rated boiler – Below 70% efficient.
When should you replace your boiler?
If your boiler is very old i.e. installed prior to 2005 it's likely to be a G rated boiler and very inefficient, in which case you can start making savings by upgrading to a modern A rated gas combi boiler.
Additionally, if your boiler is very old i.e. over 15 years old (regardless of its ErP rating), it will no longer be operating at it's optimum efficiency, in which case it will be worth upgrading your boiler for a new model.
Wondering how much a new boiler costs? Check out our guide on options available if you need a new boiler but can't afford it, as well as boilers on finance and government boiler grants here.
Most Energy Efficient Gas Boilers UK
Here are our top picks of the most energy efficient gas boilers currently available in the UK:
Viessmann Vitodens 100-W (Best Combi Boiler Overall)
In our view, the best combi boiler for homeowners looking to secure a reliable and award winning combi boiler is the Viessmann Vitodens.
See local Energy Guide approved installers we recommend for your job:
Viessmann is an award winning brand that offer the most reliable and high quality gas combi boiler range that come with a generous 10 year warranties and superb aftercare.
The Viessmann Vitodens was recently updated and now features a user-friendly LCD display.
This boiler is also class A rating for efficiency and features a back-lit LCD display, as well as a low fan speed for quiet operation.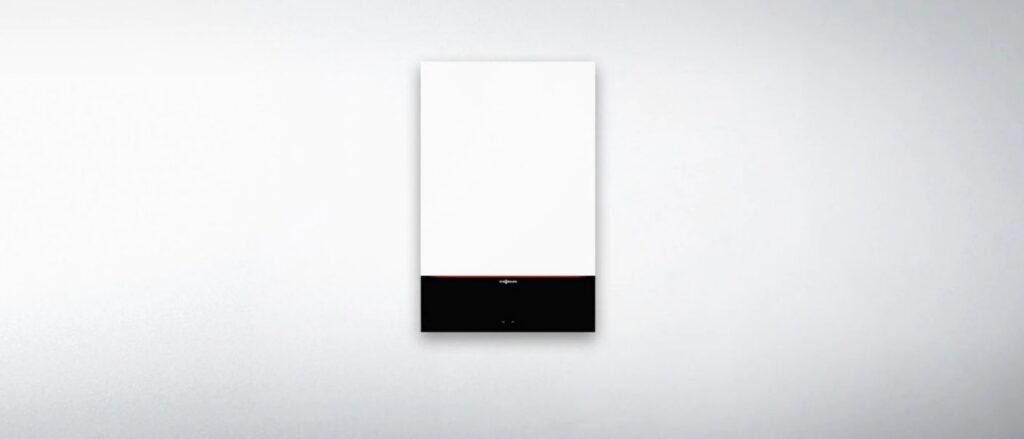 Why do we think Viessmann offers the best combi boilers?
Which? Best Buy Award winner – titled as the UK's "most reliable boiler".
State of the art German engineering – no plastic or rubber components (like some competitors).
Patented Inox Radial Stainless Steel Heat exchanger (not aluminium found in other boiler brands).
The only boiler with Lamda combustion control – maximising efficiency.
Hydrogen ready – for the next generation of fuel.
Availability of parts is superb.
Excellent customer reviews and aftercare.
---
Alpha E Tec (Best Value Combi Boiler)
If you are looking for a combi boiler that offers maximum value for money, then the Alpha E Tec is a superb option.
Alpha Innovation offer the best value for money in terms of price point and a hefty 10 year warranty.
The Alpha E Tec also utilises a steel heat exchanger, which is unheard of amongst budget boiler brands.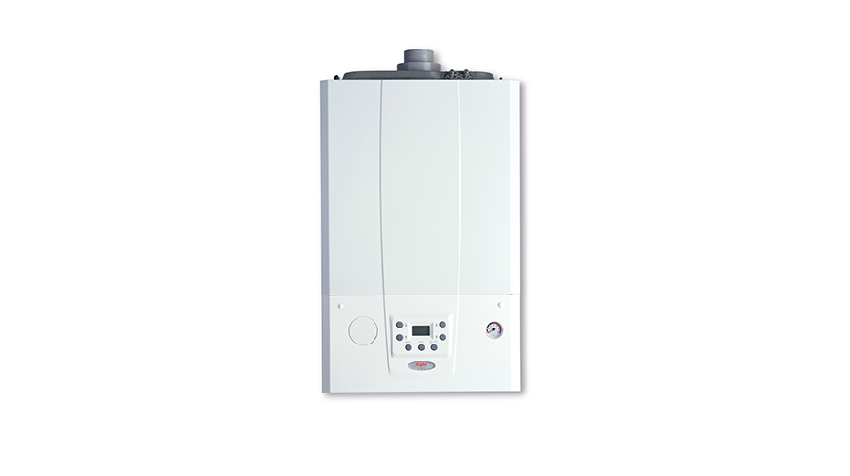 Why else do we think Alpha combi boilers are a superb option?
Good Homes Magazine Approved (2021).
Also offer a 10 year warranty.
Superior parts and design at an affordable price.
---
Choosing a Boiler Installer
There are many online boiler companies selling combi boilers, often they will be promoted a myriad of different boiler brands of different sizes and with different features, which can result in information overload.
In this guide, we will discuss the process of how to choose a combi boiler including the most important factors to consider, as well as reviewing the best combi boilers available on the market at present.
Wondering which boiler manufacturers performed best? Check out our best boiler brands guide for the full rundown and if you are trying to determine who the best boiler installation company is, check out our Warmzilla and Boxt reviews.
How Does ERP Relate to Boilers?
In 2018 new boiler regulations were brought in within the UK setting a minimum ERP rating that all new boilers must meet.
New Installations since April 2018 must meet these standards of having at least 92% ERP efficiency rating as well as time and temperature control.
In addition, combi boilers must also be fitted with one of the following additional elements:
Weather compensating thermostat – An additional device that adjusts the radiator temperature based on the external temperature. Such a device will add around £20-£30 to the cost of the installation however are likely to save the household money on energy bills.
Load Compression – Similar to the weather compensating in the fact that an additional device is required to be installed, however, this feature adjusts the radiator temperature based on the temperature inside the property.
Flue Gas Heat Recovery – Additional technology, usually already built inside the boiler that reuses the heat that would have traditionally been wasted down the flue.
Smart Controls – Smart controls enable the heating and hot water system to be adjusted and managed from anywhere via an app. There are various types of smart controls available on the market from analysing the energy efficiency to enabling zone heating within the property.
The boiler efficiency is calculated by reviewing how much fuel is used and successfully converted into energy and how much is wasted.
The boiler efficiency percentage is then turned into an energy efficiency letter rating as per the ERP framework, in a similar way to other devices.
Did you know the efficiency of your boiler can impact the amount of energy it uses and ultimately impact your heating bill costs? Check out our guide to the best condensing boilers if you are interested to find out more.
You may also find our review of the best eco-friendly boilers of interest.
Both the UK boiler regulations and EU ERP framework aim to improve device efficiency and ultimately reduce climate change and must be considered when buying a new boiler as homeowners can be fined for knowingly installing an old boiler that will not comply with the latest regulations.
In order to assist with the clarification of the efficiency of a boiler when browsing the market, there is also another system known as the Sedbuck system, in addition to the ERP rating system.
See local Energy Guide approved installers we recommend for your job:
The Sedbuk system or Seasonal Efficiency of Domestic Boilers compares boiler models in relation to how efficiently they utilise fuel.
A couple of scores that may be of interest when comparing various boiler models are the winter efficiency and hot water efficiency ratings.
Heard about the gas boiler ban and wondering what the alternatives to gas boilers are? Read our complete guide to replacing your gas boiler with a heat pump.