If you live in the UK and have bought any type of home appliance, you have probably seen an Energy Efficiency Rating or EPC certificate label on them.
Energy Performance certificates look pretty much like these labels, but instead of telling you how efficient an appliance is, they are designed to identify how energy efficient a building is and give it a rating from A (very efficient) to G (inefficient).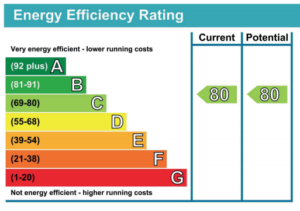 What is an Energy Performance Certificate (EPC)?
Essentially, these EPC or efficiency bands show you how much energy the property will use i.e. how much it will cost to run, as well as how much carbon it will emit each year.
In addition, the energy performance certificate will provide recommendations on how you can improve your properties efficiency and highlights the tactics you could employ to achieve this in a financially viable way.
For example, this could include getting your property insulated, or replacing the gas boiler with a modern condensing boiler model, or a heat pump.
For example, the Energy Saving Trust research reveals that by trading your old boiler in for a modern boiler, you could save around £340 and a huge 1,500kg of carbon emissions a year.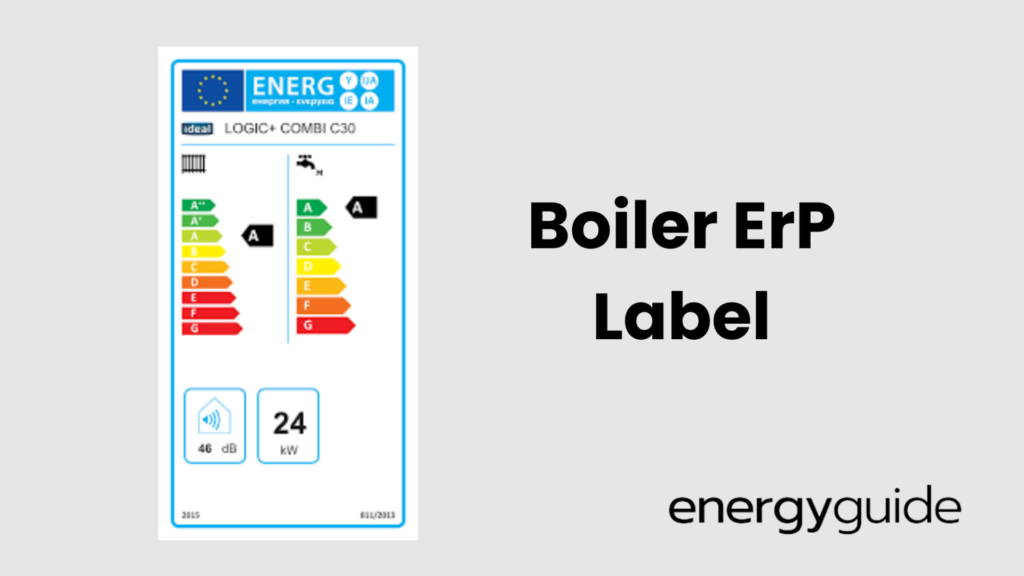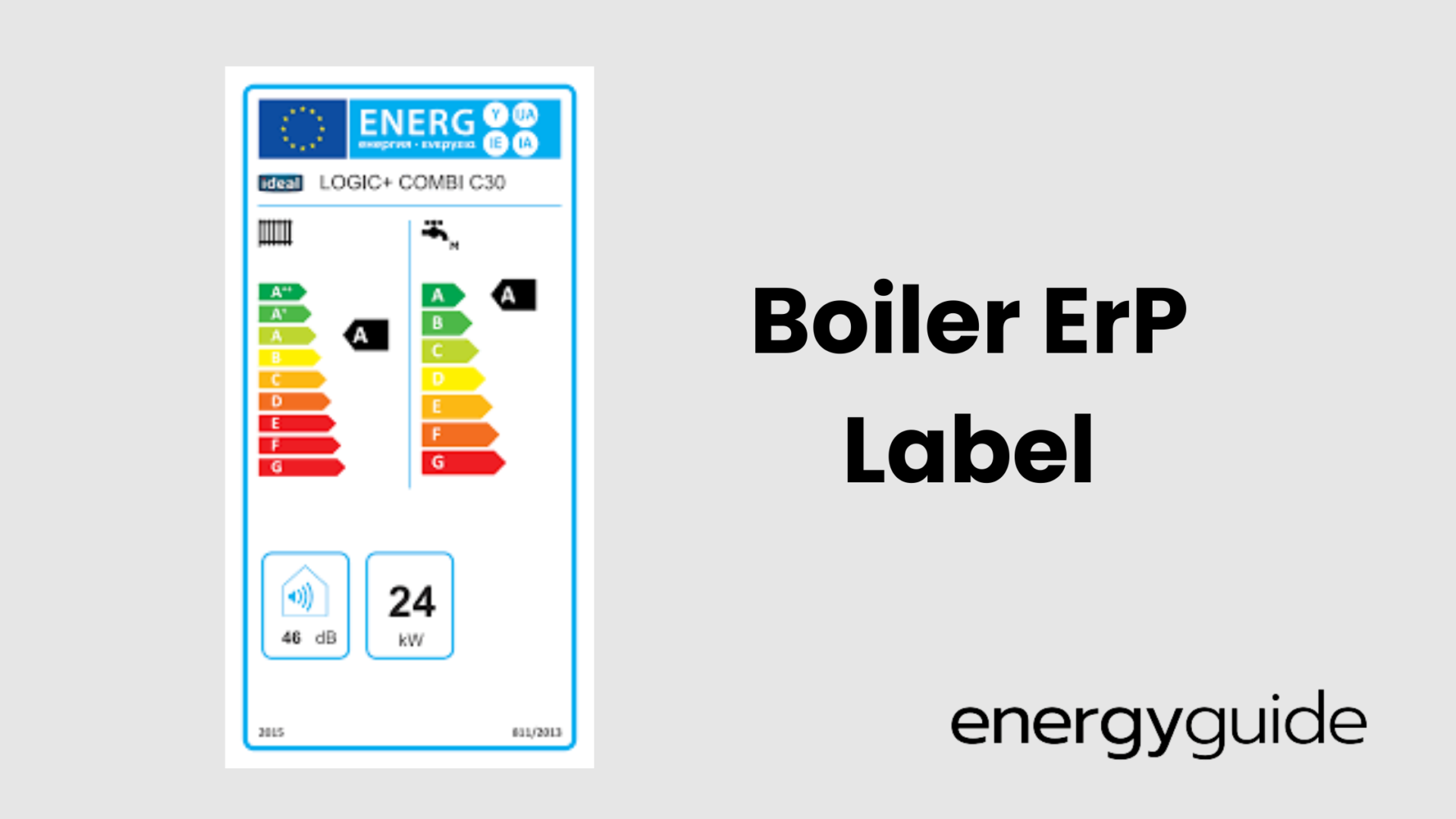 How long are Energy Performance Certificates Valid for?
An energy performance certificate is valid for 10 years, after which time you will need to have a new audit conducted, to be provided with a new valid EPC.
Why should you get an EPC?
If you are considering selling your property or renting it out, you will need to have a valid EPC to show to prospective buyers or tenants.
The EPC allows buyers and tenants to easily identify how efficient the property is, so that they can compare it with other properties they may also be viewing.
The idea behind this is so that they can commit to a property and have a rough idea of how much that property will cost to run from an energy standpoint.
Did you know the efficiency of your boiler can impact the amount of energy it uses and ultimately impact your heating bill costs? Check out our guide to the best condensing boilers if you are interested to find out more.
You may also find our review of the best eco-friendly boilers of interest.
Why else is an EPC important?
As well as being a legal requirement for those considering selling or renting their property, there are some other practical reasons why an EPC can be useful for both current owners and prospective ones:
It shows you the energy efficiency improvements you could make.
How much they these improvements could cost.
How much you could save by making these improvements.
However, it's also worth noting that the advice and information provided on an EPC are not tailored to you or your lifestyle and are designed for "typical use" or what is considered a typical household.
How can you get an EPC for your property?
If you need an energy audit and EPC issuing for your property, you will need to seek out an an approved domestic energy assessor to produce the EPC.
Therefore, bear this in mind when looking out for an assessor, as if they are not approved your certificate will not be valid and you will have potentially wasted your money.
For a list of approved EPC organisations in England and Wales, visit Landmark to view the energy performance certificate register.
For a list of approved EPC organisations in Northern Ireland, visit Landmark for Northern Ireland.
In Scotland? Visit the Scottish EPC Register to find a list of approved EPC organisations.
How long does an EPC take to carry out?
If you are having your property audited by a domestic energy assessor you can expect it to take around 2 hours for the average sized property, but of course this may be longer if you have a larger property, or multiple units.
What is included on an Energy Performance Certificate (EPC)?
Once the assessor has audited your property, they will feed all the data they have collected into energy auditing software, which will then provide you with your EPC and the band your property falls within.
As previously mentioned, it will give the property a rating from A (very efficient) to G (inefficient). It will provide information on the Energy Efficiency and the Environmental impact of your property. The certificate will include the following information:
Energy Efficiency rating.
Environmental Impact CO2 rating.
Estimated energy use, carbon dioxide (CO2) emissions and fuel costs of this home.
Summary of your home's energy performance related features.
Recommended measures to improve your home's energy performance.
For an overview of how Energy Performance Certificates are issued, how they work and what information they contain, you may wish to watch the estate agent Tim Jacks:
Energy Efficiency Rating
The energy efficiency rating is a measure of the overall efficiency of a property. The greater the rating the more energy efficient the property is and the lower the energy bills will be.
Environmental Impact Rating (CO2 Rating)
The environmental impact rating is a metric provided based on a properties impact on the environment in terms of carbon dioxide (CO2) emissions.
The higher the rating the less impact it has on the environment. Homes with a high environmental impact rating have to meet stricter emissions standards than homes with a low environmental impact rating. This means they use less energy and produce less CO2.
An Energy Performance Certificate (EPC) is a document that shows the current and potential energy rating of a property.
The current energy rating is often referred to as the SAP rating because it shows the current energy performance of a property, also known as the 'rating'.
The potential energy rating shows what the current energy performance could be if the property was improved, for example by installing insulation. The higher the SAP rating the more energy efficient a property is.
Estimated energy use, carbon dioxide (CO2) emissions and fuel costs of this property
This score is provided to show you how much energy is currently used, as well as the potential energy use and carbon dioxide emissions each year.
It also shows potential consumption and costs based on current energy use e.g. how much the heating is used, as well as advice on how emissions and energy use could be reduced.
Properties Energy Performance Related Features
The EPC will also provide a breakdown of all the major features of the home and their current performance, each will be provided with a score and includes the following features:
Roof.
Doors.
Walls.
Heating appliances.
Windows.
Lighting.
Any heating controls.
Advised Green Home Improvements
As mentioned, the Energy Performance Certificate will also provide advise on how you can make the property more energy efficient.
For example, this may include upgrading your old G-rated combi boiler to a more energy efficient A-rated model.