Thinking about installing and using a GivEnergy battery for your home energy storage system? Here we review the brands offerings and see how they compare with other popular solar battery products, including the Tesla Power Wall.
GivEnergy is a British Owned Battery Storage Manufacturer that has become a popular choice among solar owners thanks to their award winning domestic battery designs, innovative software and reliable customer support.
As well as their battery storage, the company offers inverters, solar batteries, and a monitoring platform as part of the complete GivEnergy storage system.
The battery is intended to allow households to store energy for use in the evenings, at night or simply when their energy tariff is more expensive.
But how do they compare to competitors and what features do they offer?
Here we review the GivEnergy battery in full…
GivEnergy Battery Key Points:
The Givenergy Battery is a lithium-ion battery specifically designed for residential and small commercial use to store solar energy and minimize reliance on the power grid.
With a usable capacity of up to 9.5kWh and a maximum output of 5kW, it's ideal for powering appliances and equipment during power outages or when solar power is not available.
GivEnergy's 'eco mode' is allows you to maximise self-consumption e.g. use solar, and minimize grid import as much as possible.
The battery is compatible with various solar inverters, such as Solis, Huawei, Goodwe, and Growatt, providing flexibility to users.
The battery has a compact design and can be installed either indoors or outdoors, offering flexibility for different property types.
The battery comes with a 10-year warranty and has an expected lifespan of 15-20 years.
Users can remotely control the battery via a mobile app, enabling them to monitor energy usage, charge and discharge cycles, and adjust settings as required.
The Givenergy Battery is a cost-effective solution for households and small businesses seeking to reduce energy costs and carbon emissions while increasing energy independence.
GivEnergy Battery Review & Comparison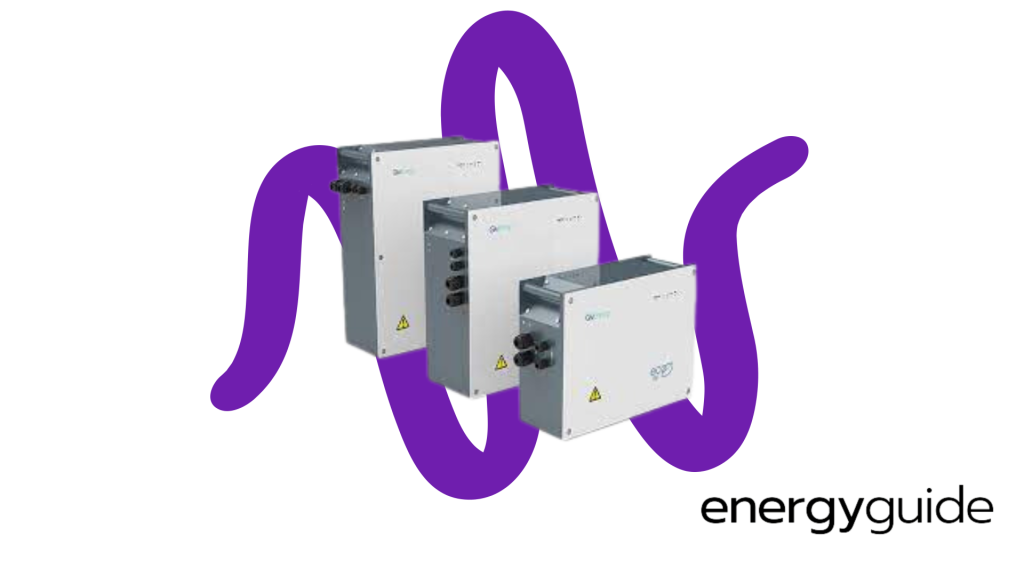 The GivEnergy solar battery is available in 2.6kWh, 5.2kWh, 8.2kWh and 9.5kWh capacity making it suitable for a wide range of property sizes and energy demands.
See how much energy you could generate based on your postcode:
The award winning storage system is designed to work seamlessly with popular smart tariffs, such as Octopus Agile to take advantage of cheaper electricity pricing.
The efficiency of the GivEnergy batteries vary between 92% and 85%, which is superb compared to numerous rivals.
Even more impressive is the batteries having a 100% depth of discharge, so when it says 9.5 kWh, that's what you get as usable energy.
To achieve this GivEnergy oversizes their batteries by around 20%. So a 9.5 kWh battery is actually 11.4 kWh in capacity.
Main Features of the GivEnergy Battery Storage System
GivEnergy batteries come with a number of features that are summarised below:
Safest cell technology on the market: The GivEnergy battery storage system uses Cell Chemistry (LiFePO4) which makes it the safest option
Higher Capacity cell: New improved Battery Cell Technology (61.5Ah @3.2V) with an increased capacity to store energy.
More energy-dense: High Energy Dense Cell (170Wh/Kg).
Even energy density and minimize heat build-up: Manufacturing prismatic cells over conventional soft pouch cells.
Fully Recyclable: Non-LiFePO4 Cells are expensive to recycle so get re-purposed.
No Cobalt: Their Cells DO NOT contain Cobalt which generates its own oxygen when stressed, causing an ignition source.
NON-flammable and non-toxic: This adds to the batteries being the safest option in case of any calamity.
Cell monitoring: Every cell may be monitored over and individually balanced. Other battery packs don't track cell voltage; they just track pack voltage.
Customization: Customized battery management system developed and produced internally – not imported from a third party, but created and produced to function with their system.
In-house production: From powder to electricity, all systems are designed and produced in-house. not imported from a third party, but created and produced by them to function with their system.
No third-party platform: Each system includes a full software platform that was created in-house. We avoid modifying third-party platforms because doing so results in information loss and erroneous data.
Support staff: Hardware and software engineers on staff provide assistance.
UK-based technical assistance and backup
No Third-Party products: A fully integrated system created and built to function as a unit.
The best warranties.
Grade A Cells Only: All battery cells are produced and tested to exacting standards.
The low internal resistance of the cell (0.65 m).
Temperature: The operating temperature range of cells is very broad (-20 to +55 deg C).
AC couples Technology: can be charged from the electrical grid or through excess renewable energy sources like solar, wind, and hydro.
Hybrid engineering Technology: It is both AC and DC coupled. DC to DC charging maximizes efficiency while minimizing losses. can also be charged using a flexible energy tariff from the grid.
High round-trip system efficiency of 92.5 percent. Different systems have lower efficiency.
Multi-layer BMS: Commercial battery packs have a multi-layer BMS for greater control and flexibility in overcharge and discharge.
Multi-layer monitoring so each cell can be monitored and balanced. This is unique to their system.
Flexible Integration: Can be easily integrated with other forms of renewable generation other than solar energy generation.
Battery warranty for 10 years, or a throughput guarantee of 10MWh per 1kWh (unlimited for 8.2Kwh units) of capacity held at 1C, whichever occurs first.
Connection points for RS232, RS485, USB, and RJ45 in conjunction with Wi-Fi, 3G, and Ethernet
Multi-usage system: Triad avoidance, DUoS, load shifting, peak shaving, and grid assistance are all possible uses for the system.
Dynamic grid balancing: Systems for grid balancing can be dynamically regulated. By using this method, the grid is comfortably operating at the proper frequency.
Commercial battery systems are totally modular, have no capacity restrictions, and can be deployed as a racking system, containerized system, or both.
GivEnergy Trustpilot Reviews
To date, GivEnergy has amassed a significant amount of customer reviews on Trustpilot.
As of April 2023, over 150 customers left an honest review. 
The brand has an average rating of 3.5 stars out of 5, which is a fair score.
See how much energy you could generate based on your postcode:
GivEnergy vs Tesla PowerWall Verdict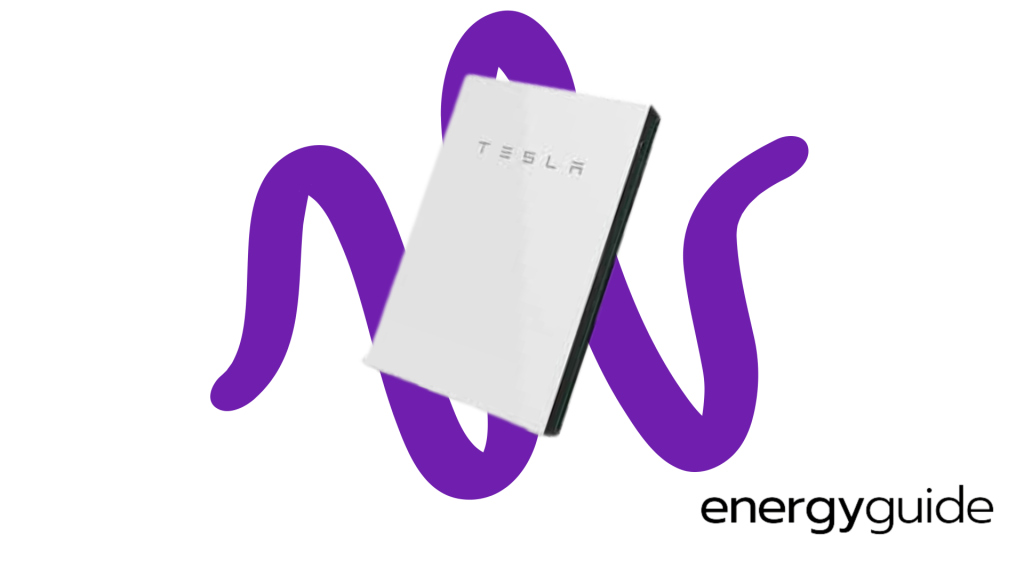 Both the Powerwall and GivEnergy are extremely popular storage systems and the one that's best for you will ultimately depend on your goals.
It's always recommended to consult with a qualified installer or energy consultant to determine which battery is the best to meet your requirements.
To assist you further, here are some of the key differences between the GivEnergy battery and Tesla Powerwall:
Capacity: The GivEnergy battery comes in a 10.8 kWh capacity, while the Tesla Powerwall comes in two capacities, 13.5 kWh and 17.5 kWh.
Compatibility: The GivEnergy battery is designed to work with its own components, while the Tesla Powerwall is compatible with a wide range of inverters and solar systems.
Efficiency: The GivEnergy battery has an efficiency rating that varies between 85% to 92%, while the Tesla Powerwall has an efficiency rating of around 90%.
Warranty period: Both batteries come with a warranty, with GivEnergy offering a 10-year warranty and Tesla offering a 10-year warranty with an optional extension to 20 years.
Price: The GivEnergy battery is generally less expensive than the Tesla Powerwall, with the cost of the GivEnergy battery ranging from around £6,000 to £8,000, while the cost of the Tesla Powerwall ranges from around £8,000 to £10,000.
Disadvantages of the GivEnergy battery storage system
Unfortunately, like most things, it's not all perfect and the GivEnergy battery storage does have some limitations.
Some of these limitations include the following:
Limited warranty: The standard warranty for Givenergy batteries is 5 years, which is shorter than some other brands.
Limited availability: Givenergy batteries may be more difficult to find compared to other brands, as they are not as widely available.
Lower power output: The Givenergy AC3.0 inverter has a 3kW or 3kVA output, which may not be sufficient for larger households with high electricity demand.
No backup power: Givenergy batteries do not have a backup power feature, so they cannot provide power during a blackout or power outage.
Potential compatibility issues: While the Givenergy battery can work with a variety of inverters, there may be compatibility issues with some systems. It is important to ensure that the Givenergy battery is compatible with your existing system before purchasing.
How Much Do GivEnergy Batteries Cost?
Prices are constantly subject to chnage, so it's always best to check the latest on the manufacturers website.
However, here are some GivEnergy popular batteries and their current prices:
GivEnergy 2.6 kWH Battery – £3,995.
GivEnergy 5.2kWh Battery – £4,795.
GivEnergy 9.5kWh Battery – £5,995.
GivEnergy 9.5kWh + 4.7kW Panels – £10,995.
GivEnergy Battery Storage FAQs
Here are some of the most commonly received questions regarding GivEnergy battery storage:
What Size GivEnergy Battery Will You Need?
The general rule of thumb is to choose a battery that is at least twice your solar PV output value. e.g. Solar PV = 5kWp then select a 10kWh battery.
However, it's always recommended you seek the help and advice of a storage battery expert before purchasing.
Is the GivEnergy Battery Compatible with other Brands?
The GivEnergy storage battery is designed to work specifically with its own components, including the AC3.0 inverter, Zappi, Eddi Hub, and Harvi.
It is not recommended to mix components from different manufacturers, as this could lead to compatibility issues and potential damage to the system.
Therefore, it is advisable to seek advice from a qualified installer or GivEnergy support before adding any components to the system.
Will the GivEnergy Battery Work in Winter?
Yes, the GivEnergy battery is designed to work in all seasons, including winter.
However, its performance may be impacted by colder temperatures, which can reduce the efficiency and capacity of the battery.
Please note that this is a common issue with all lithium-ion batteries and not specific to the GivEnergy battery.
Does GivEnergy Work with Agile Octopus?
One of the major selling points of the GivEnergy battery is the fact that it works together with Economy 7 tariffs like Agile octopus.
This means you can charge your battery when energy prices are lowest to maximise savings.
The Agile Octopus gives you energy prices which are updated every 30 minutes and the price tracking encourages customers to use energy during off-peak hours.
Customers who alter their energy usage to help decarbonize the national grid can save money and the environment.
See how much energy you could generate based on your postcode:
When wholesale rates fall, so do your bills, and you can save even more if you can shift your daily electricity use outside of peak times with a GivEnergy battery storage system.
The GivEnergy system allows you to optimize the battery storage to consume as much sunlight as possible, export extra-solar in the evening, or take advantage of Agile Octopus export rates to maximize the export benefit.
Smart tariffs and the GivEnergy battery storage system integrate perfectly.
Octopus Energy has become the first energy provider to give such a tariff, however, it's worth remembering that the battery technology is compatible with most other energy providers too.
GivEnergy Battery Storage Review Conclusion
In conclusion, the GivEnergy Battery Storage System is a high-quality product that offers great value for money.
The company has a strong reputation for customer service, and the battery system is highly reliable and efficient. It is easy to install and use, and can be easily integrated with existing solar PV systems.
The ability to oversize the battery by 20% means that users get more usable energy than with other systems of similar capacity.
Additionally, the battery's compatibility with a range of inverters and other components makes it a versatile choice for homeowners looking to invest in energy storage.
Overall, the GivEnergy Battery Storage System is a great choice for anyone looking to reduce their reliance on the grid and save money on their energy bills.